Taking part in Card Challenges is quite new to me, but lately I've become aware of more and more card challenges being run on the blogs of crafters as well as blogs associated with companies who produce crafting consumables and equipment.
I've taken part in card making competition on Craftforums since early in 2011, but so far I've entered very few challenges on blogs.
I'm not saying that I'll suddenly start entering into every challenge, on every challenge blog, I've found.  That would be too much pressure and take the fun out of cardmaking to be always chasing deadlines to come up with specifically themed cards, and with my health issues that's one type of stress I don't need.  But there are some themes that I read and think – "Ah!  Now I know of something I could do for that."
My Entries Into Challenges:
I'm going to try to remember to put links up here to my blog posts that show cards I'm entering into challenges.  That way I'll have a record of what I've done – Hopefully!  Knowing me I'll miss out some.
.
Placings In Challenges:
 Glitter Geeks Weekly Challenge – Week 7 – GIRLS AND BOYS – 2nd place – Announced Friday, 24 February 2012 – see here.
  Ditzy-Craftymess Challenge – No. 3 – Black and Pink – Top 3 place – Announced Saturday, 10 March 2012 – see here.
.
.
Blogs That Run Challenges That I've Found:
I'm going to try to remember to make a note of blogs I've found that run challenges I'm interested in here, so that I can  have a quick reference to hand when I want to have a browse around.  Not too many though or I'll never get any crafting and card making done, so I'll just keep it to a small number for the time being until I see how this "challenge"business goes.
Emma's Crafty Challenge – Here.
Crafty Bloggers Network Blog –
.
Crafter's Companion Monthly Papercrafting Challenge Blog –
Joanna Sheen Challenge Blog –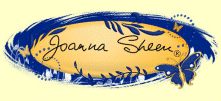 Cards Galore Challenge Blog – Here.
Crafting for all Seasons Challenge Blog – Here.
Whoopsie Daisy Challenge – 
Glitter Geeks – 
Ditzy-Craftymess –
.
.
.